Assume Nothing is intended to challenge perceptions about gender identity.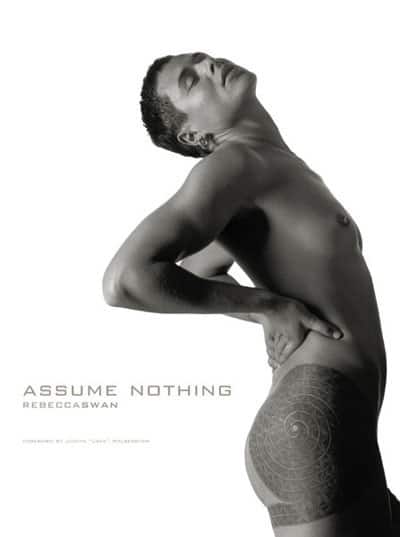 The touring exhibition is based on the book of the same name published by artist and photographer Rebecca Swan in 2004. The exhibition features photographs and interviews with more than 20 people from New Zealand. They include such well-known personalities as former MP, Georgina Beyer – the world's first transgender politician – and flamboyant performer Carmen Rupe, as well as activist and educator Mani Bruce Mitchell.
A collaborative work made between myself and Rebecca Swan is included in Rebecca's touring exhibition which begins at Toi Rerehiko Moving Image Centre, Auckland, New Zealand opening on 23 January 2009.
The exhibition also features an accompanying documentary entitled 'Assume Nothing' by Kirsty McDonald from New Zealand, where I'm also featured discussing my collaborative work in Rebecca's exhibition.
Kirsty McDonald will arrive in NYC in the next couple of days with her cameraman Chris Carter to document my work at the Met for an upcoming arts program 'Kete Aronui' to air on Maori Television in New Zealand later this year.
The touring venues and dates for 'Assume Nothing' are as follows:
'Assume Nothing'
23.01.09 – 19.02.09
Toi Rerehiko Moving Image Centre
Auckland, New Zealand
www.mic.org.nz
'Assume Nothing'
28.02.09 – 07.06.09
Te Manawa Museum Gallery & Science Centre
Palmerston North, New Zealand
www.temanawa.co.nz
'Assume Nothing'
04.07.09 – 06.09.09
Canterbury Museum
Christchurch, New Zealand
www.canterburymuseum.com
'Assume Nothing'
31.10.09 – 06.02.10
Waikato Museum of Art and History
Hamilton, New Zealand
www.waikatomuseum.org.nz