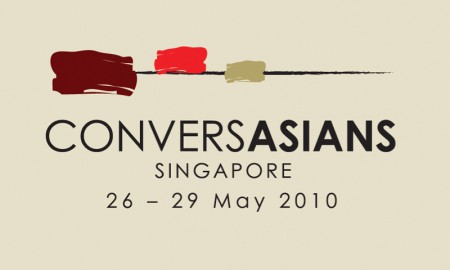 Creative New Zealand, in association with the Asia New Zealand Foundation, is delighted to be supporting a delegation of ten creator-artists to attend a new cultural exchange initiative called ConversAsians to be held in Singapore from 26 – 29 May 2010. This event has been two years in development and is a progression from the earlier Asian Arts Market which Creative New Zealand attended over several years with great success. Creative New Zealand's International team is managing New Zealand's participation in the initiative.
The artists attending the inaugural event are:
Jack Body, arts kaumatua, composer
Sara Brodie, director/choreographer
Horomona Horo, musician
Shigeyuki Kihara, multimedia/performance artist
Hone Kouka, playwright/director
David Long, composer/musician
Kate Parker, actor/director
Louise Potiki Bryant, dancer/choreographer
Jacob Rajan, actor/playwright
Michel Tuffery, visual/installation artist
ConversAsians Singapore is an opportunity to exchange with Asian artists known for their innovative work and distinctive styles, engaging with them in a new and meaningful way. It is an opportunity for New Zealand artists to develop a dialogue or exchange with artists from Asia, to meet and develop relationships and learn more about how they can work in this area of the world.
The list of 19 participating Asian artists features the founder of the renowned Cloud Gate Dance Theatre of Taiwan, Lin Hwai-Min; world-class producer, songwriter, DJ, multi-instrumentalist, orchestral composer, and cultural pioneer, Nitin Sawhney; experimental arts pioneer and founding artistic director of Hong Kong's Zuni Icosahedron, Danny Yung; playwright and director and founder of Korea's Theatre Moollee, Han Tae-Sook; up-and-coming Chinese composer, Huang Ruo; and Jecko Siempo, a choreographer and native of Papua in Irian Jaya who mixes traditional Papuan dance with hip-hop.